Welcome
Today you are one step closer to a new you, where you feel empowered and on a positive path to growth and well-being.
As a solution-focused therapist, my goal is to help you uncover your true potential and lead a life centered in peace and freedom. Although we can't change difficult situations of the past, we can work together to better understand and resolve the current challenges in your life. Through therapy, we will explore behavior patterns or negative perceptions that may be holding you back from experiencing a more fulfilling and meaningful life.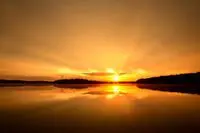 I specialize in Systems therapy, seeking to help you understand your story. I am a Licensed Professional Counselor and Licensed Marriage and Family Therapist. Maybe your life is scarred with grief, chronic illness, trauma, parenting challenges, or unresolved losses. Is your career stalled, do you work in a challenging work setting, or are you experiencing a job loss? Have life's stressors piled up and become overwhelming? Have you have been looking for answers but still seem lost in trying to find your path?. Sometimes, old coping behaviors have led to destructive, repetitive patterns that may now be an addiction. Through careful assessment, we will work together to unlock the gridlock, break the destructive cycle, and build a life in recovery. Treatment plan will be developed together, utilizing effective strategies such as Systemic Integration, Cognitive Behavioral Therapy (CBT), EMDR Eye Movement Desentization and Reprocessing), Recovery Principles, 12 Step Paradyme.
If you are looking for extra support and guidance through a challenging situation, or if you are just ready to move in a new direction in your life, I look forward to working with you to achieve your goals.
Please call or email me today for an individual or couples consultation today.

I look forward to talking with you,

Mary Jane Lane LMFT LPC
Licensed Marriage and Family Therapist
Licensed Professional Counselor
Certified EMDR
Certified Multiple Addiction Specialist Supervisor
Certified Sexual Addiction Specialist.. Supervisor