IMAGINE.....

A DAY WITHOUT CONFUSION
A DAY WHEN YOUR HEART DOES NOT FEEL BROKEN OPEN
A DAY LIVING IN FREEDOM
A DAY OF UNDERSTANDING

You have been hurt.
You believe you have been betrayed.
You don't know understand.
You are wondering if you ever will trust again.
Partners Finding Healing is just that... Find healing for yourself. Decisions about your relationship will become clear as you learn to trust yourself, and heal your broken heart.

The process of healing will involve a journey into yourself, learning about yourself, and about your relationship. Healing your grief is part of the journey. There are known stages in the counseling process. You may be in the shock or crisis stage. Maybe you are still bargaining, and struggling with denial. Maybe you have been working, seeking support, and you need to now go to the deeper work. Perhaps, there has been healing and restoration, and there has been a recent relapse. Maybe the boundaries need to be re-evaluated.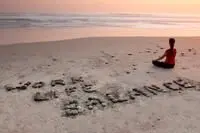 Through the Healing Journey, I believe that couples can heal and re-build a healthy relationship. Effective couple counseling involves both individuals to participate. It often will involve individual work as well as healthy communication, conflict resolution, parenting and stress management solutions. Guided disclosure may be part of the process. I invite you to talk with me about finding your own pathway for yourselves, your family, and your coupleship. When there has been broken trust, self-esteem has been impacted. We will work together on your goals for a healthier you!